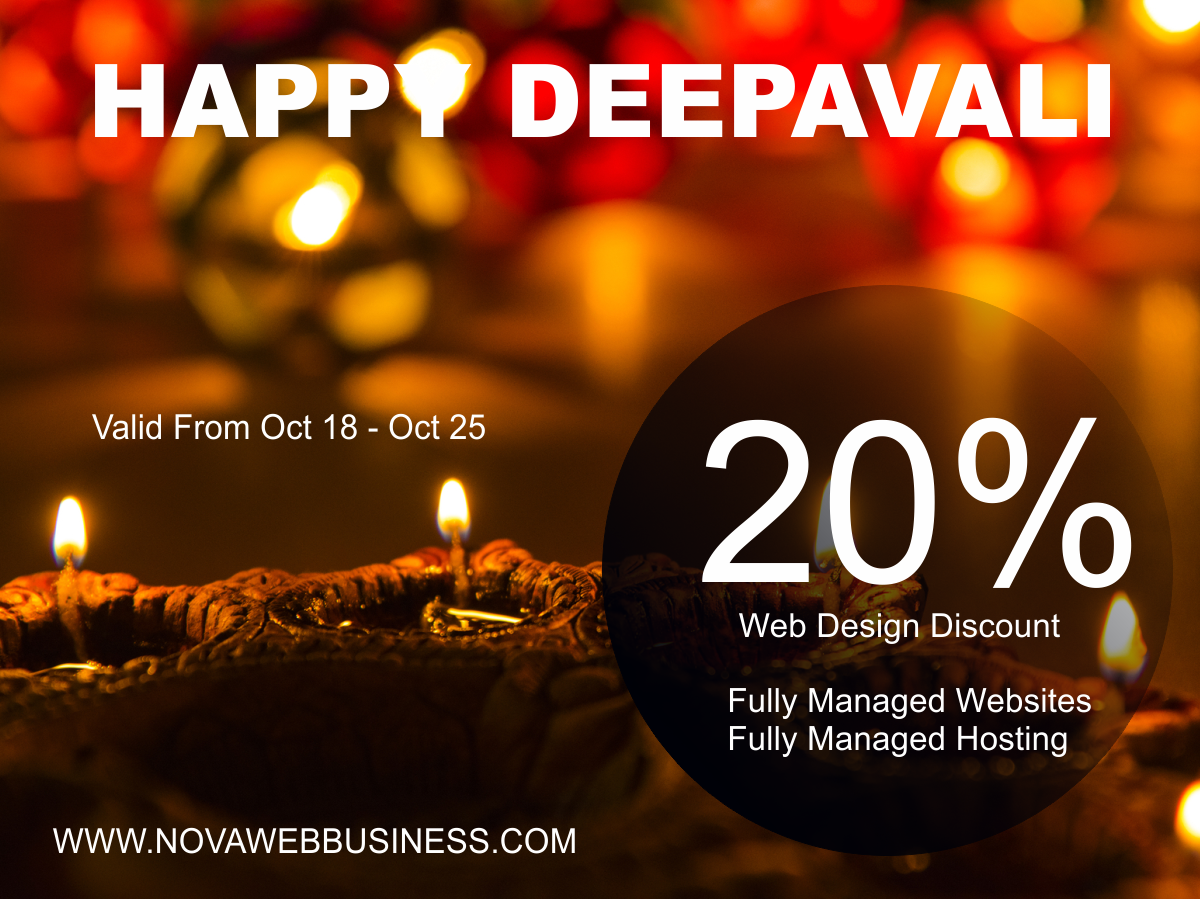 We are giving up 20% promotion in conjunction to the Deepavali Promotion. Nova Web Design Penang will be glad to inform you that this promotion is only available for
Web Revamp
Web Design Services
As for start up you must grab this promotion as soon as possible because this  promotion will valid 18 October 2017 till 25 October 2017.
FAQ on the next page
When this promotion starts?
18 October 2017
How many pages ?
We provide up to 5 pages of webdesign
What is the price before discount ?
The price of 5 page website will cost RM 2400 inclusive of  RM 600 Hosting Fees
What is the price after discount ?
Lets say your web design project is RM 2400. A 20% discount rebate RM 480.  So the price of web design services is RM 1920.
What type of website does this 20% discount valid?
All websites, HTML and WordPress
What is the estimated time of dilivery
Approximately 2 weeks