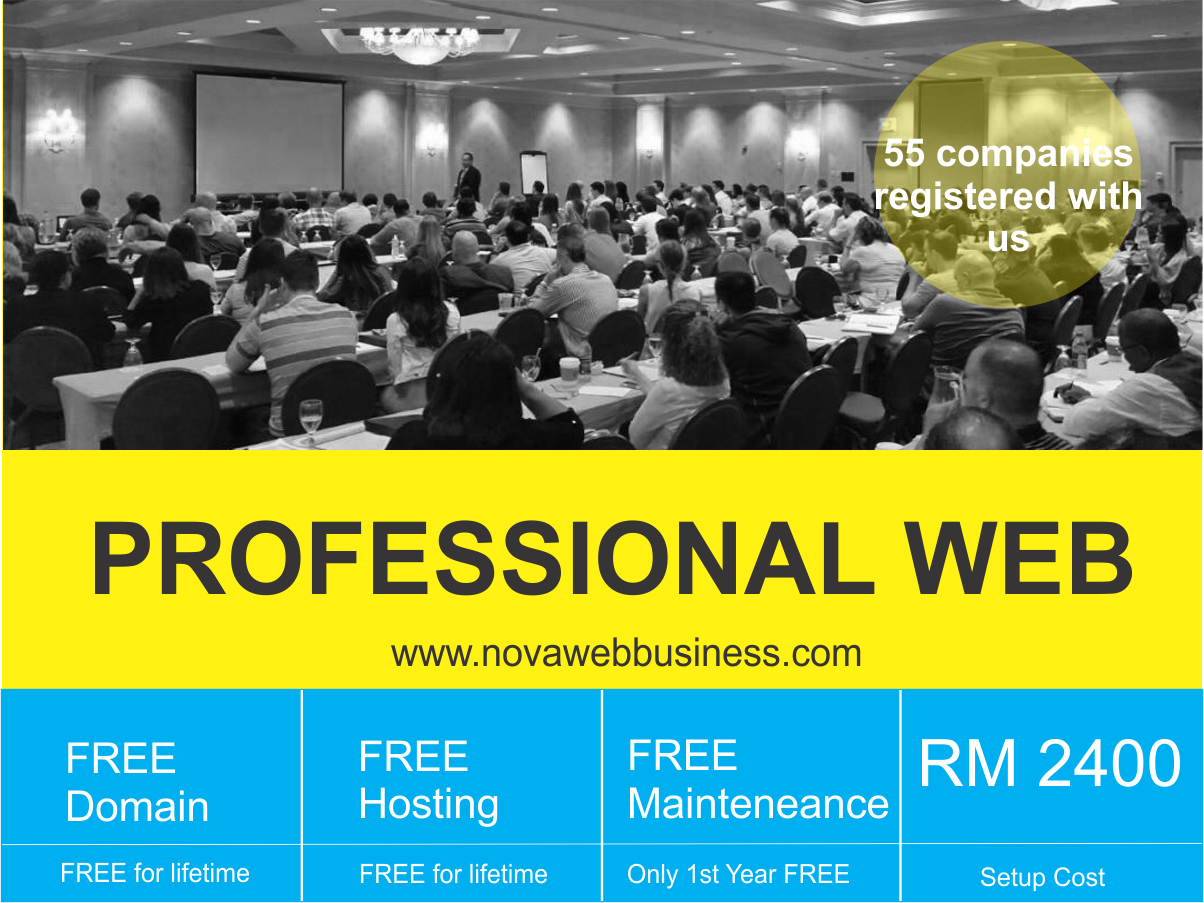 Most of us are trying hard to set up a vritual store / Website. While most of the web developers are trying hard to convince you that your website needs DESIGN revamp they miss out the most important point which is "web marketing tool"
A website may look nice but without a right marketing tool, it is really useless. We would like to convince business owner that web marketing tool is more important than the looks of your website because the function of a website is to CONVERT.
At Nova Web Design we emphasized in beautiful web design and the web marketing tool. We are offering value package to our clients
Standard Web Design (5 Pages of Design)
Marketing Tools

Adwords
Mail Chimp Integration
Viral Marketing

Free Domain
Free Hosting Lifetime
First Year Free Maintenance * website must be hosted in our suggested server

checkout our google ratings!!!!