We are providing affordable 50% SSD hosting to anyone who registered in November 2018. This is in conjunction to the celebration for 11.11.18. We hope you are able make full use and opportunity to start your online business.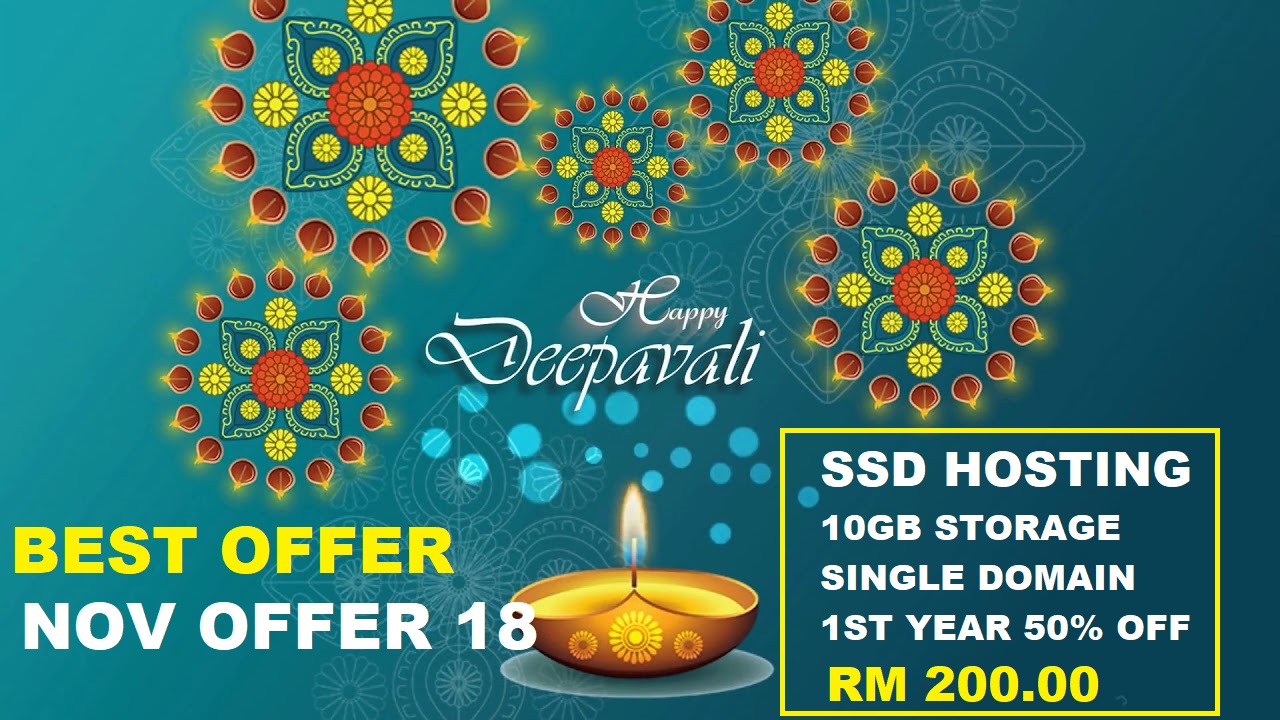 Common Questions
How long will this offer last? Valid for the month of Nov 2018
What is SSD Hosting ? New hosting technology with better speed
Is it only valid for 1st Year ? Yes, It is only valid for 1st year. For the subsequent year the price is RM 400.
Is this a managed wordpress hosting? Yes, If you need us to managed for 2nd year, the price is RM 600
RM 600 for a wordpress hosting after the 1st year? So expensive ? Yes the priced is fixed. Ask yourself this, will any hosting company give you the whatsapp number so that you can bother them with request ? Are you tired of submitting ticket and wait for response. What we are saying is, we provide you ultimate support when comes to hosting solutions.