WEB DESIGN WITH SYSTEM DEVELOPMENT FOR SCHOOL
Nova Web Development Penang builds beautiful websites along with web applications for schools across the world.  In the modern web development, a website is more than just a store/display. A website should have the following features
A website should be able to drive traffics
A website should be engaging with two way communication between school admins and parents
A website should be able to be powered by AI (Artificial Intelligent)
A website should be integrated into systems and further expandable if needed
Secure
OUR BACK END SCHOOL SYSTEM
Let me show you our system and how it helps school and tuition centre in Penang. We understand every school has different needs and requirements, Nova will be able to fulfill that reqyest.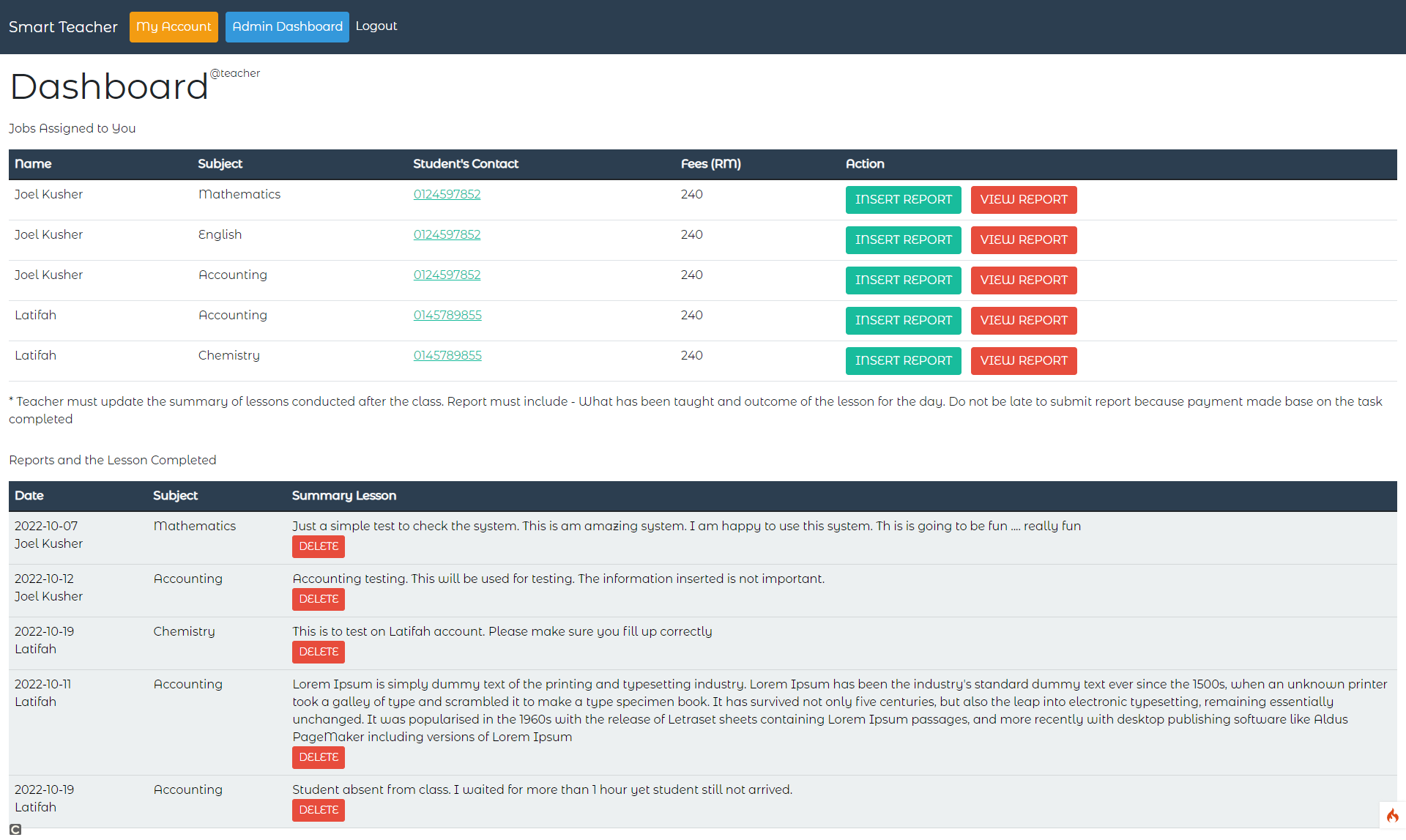 Take a look at our dashboard. This is a amazing system for any schools that need a proper students and teachers management system. The entire system took approximately 3 months to developed. We provide services such as hosting, maintenance and upgrades. Why settle for web design company when Nova is able to build websites as well as provide system development and integration to you.
Public
Obtain information about the school
Courses offered by the school
School Gallery
Contact information
Login System for Parents and Teachers
Parents
Able to view their child progress via IC Number
Able to see what have been taught in school
Teacher
Able to see new students assigned by principal
Able to update report for individual child
Able to Delete non relevant report
Principal
Able to assigned/unassigned teacher to students
Able to monitor student's progress
Able to monitor teacher's progress
Are you ready to create a more robust website? A website that is more than looks… A website that helps to simplify jobs…. A website that is very engaging rather than just information based.  Bring in the wow factor to your school. Nova web design penang will asssist you for any types of web development.