Are you looking for Blazing Speed Web Solution with dedicated solution?
One of the biggest challenge for any online businesses would be continuous support. We understand that you are worried about your online website.  MOST the hosting companies in Penang does not provide dedicated level support. They do offer wordpress hosting but their team does not help you to solve your technical issues such as
Mail delivery issue
WordPress theme compatibility issues
Virus and Malware cleaning
Consultation services
Hosting companies  will be reluctant to help and most of them will tell you 'Please ask your theme developer to solve your issue'
Look at below ( if you choose the wrong hosting companies)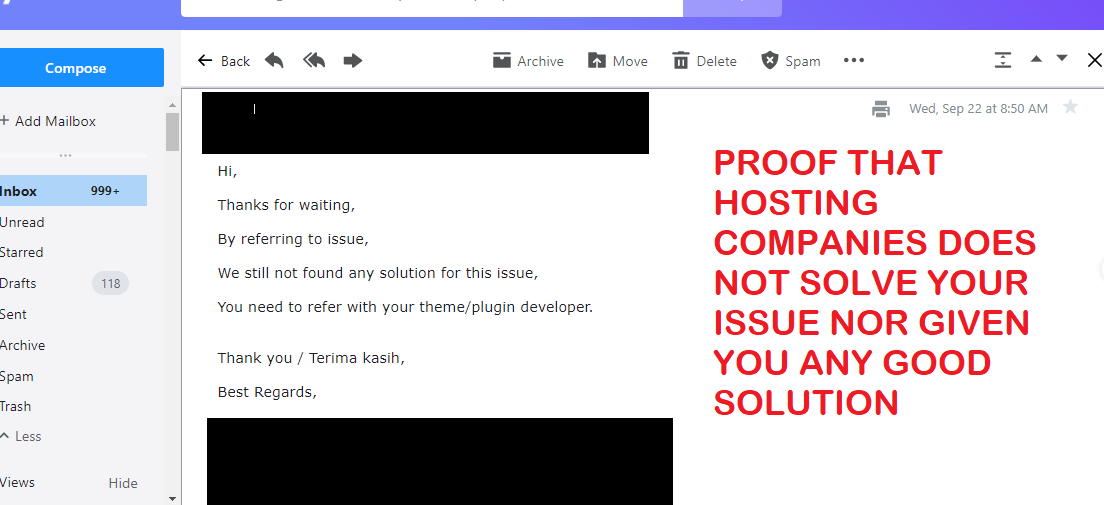 NOVA WEB HOSTING  SOLVES ALL TECHNICAL ISSUES.
ANYTHING RELATED TO WORDPRESS THEME AND HOSTING ENVIRONMENT CAN BE SOLVED BY OUR TEAM.  WE WILL GIVE YOU RECOMMENDATION TO YOUR ISSUES.
for blazing fast web solutions. Please visit our link at  https://www.supernovawebhost.com/
(Sorry No Discount but we ensure you that you will get the best service in the town)