Web Design and Application Development Penang
What is web application ? A web application is a system designed to help business owner to automate the manual process utilizing digital information.  Here is a simple we  application designed for a tutiion centre that looking forward to move online.  Simple and effective web application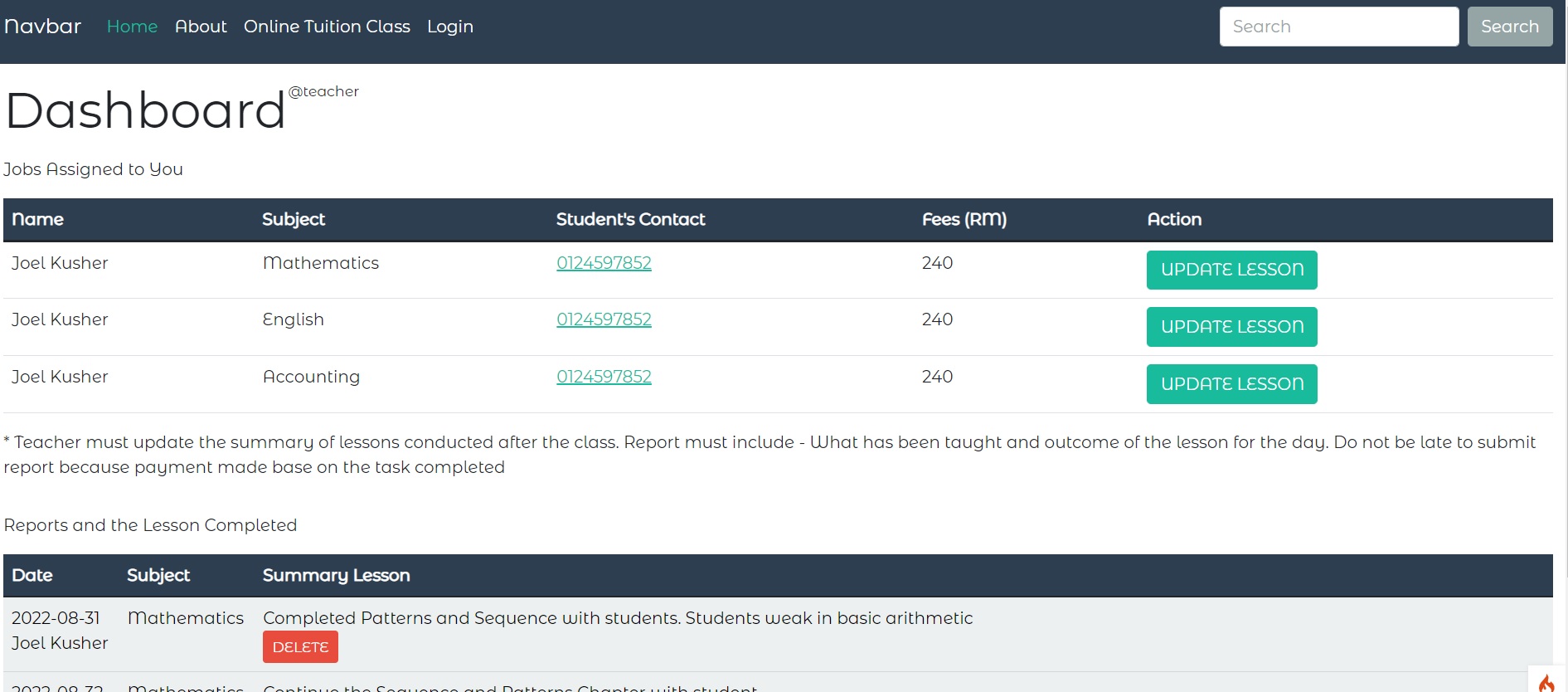 We developed the entire system using PHP, MySQL, Javascripts.  If you are looking for web application developer in Penang, you can always rely on Nova. We have so far developed more than 50 web applications. Alternatively if you are looking for API developer, we can assist you too.
What are the hosting used to support Web Application ?
a) Shared hosting
b) Heroku
c) Digital Ocean
Pricing for Web Applications?
We can only tell you , web application will be at minimum RM 5000 at setup fees. Hosting and Maintenance will be a minimum of RM 5K per year.
Do you provide onsite service ?
Yes if you are in Penang our onsite service is at min RM 800/visit. If you are residing outside Penang our onsite visit will be at min RM 1500.00
At the present moment we do not provide any support to AWS or Google Cloud. It is complicated to managed and too much time consuming to port the project to AWS and Google Cloud. 
Other Related Web Services